Special Events
Note: The 2020 EXPO schedule has changed from previous years. Educational sessions begin at 8:00 a.m. on WEDNESDAY. The EXPO will open at 4:00 p.m. on Wednesday. As always, the Keynote session on Wednesday from 3:00 - 4:00 p.m. is open to all attendees and exhibitors. Plan your ProGreen EXPO experience accordingly!
---
Wednesday Events
ProGreen VIP Lunch
Wednesday, February 5 | 12:30 - 2:30 PM
Colorado Convention Center
Go in-depth on your first day at ProGreen with networking, lunch and an insightful presentation.
Speaker:
Steve Coughran, CPA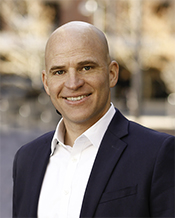 A new era is taking shape, and business owners have the power to dictate how 2020 unfolds for their companies.
From the election to the labor shortage to the impending economic uncertainty – as our market and policies shift, we are at a pivotal moment for the landscape industry. While monitoring macroeconomic and political trends will be top of mind in 2020, the true strategic differentiator will be with those who can foster customer-centric cultures focused on growth, innovation, and resilience.
In this compelling session, Steve Coughran draws on two decades of proprietary research and extensive work in the green industry to identify the forces that will impact the future of business. Sharing his dynamic approach to strategy design and implementation, Steve identifies key industry drivers and discusses how to integrate this information into actionable strategies that create and capture value for the long-term.
Pre-registration and additional fee required. Activity can be added during the registration process.
Keynote Session: Attract / Retain / Engage Employees Who C.A.R.E (Create A Remarkable Experience)
Wednesday, February 5 | 3:00 PM - 4:00 PM
Colorado Convention Center
Speaker:
Peter van Stralen
Peter's story is an entrepreneurial dream. As teenagers, he and his brothers borrowed a lawn mower and began a business, eventually building it into a successful franchise system. He later brokered a key strategic partnership with the Dwyer Group, which led to a beneficial acquisition. Peter realized early on that if he were to create a remarkable experience for his employees, they in turn would do the same for customers, an idea he called the culture of C.A.R.E. Now, as an executive coach and public speaker, Peter is able to take his passion to new heights by inspiring other entrepreneurs and company leaders to do the same.
Open to all attendees and exhibitors.
NEW IN 2020 - EXPO Opening Reception
Wednesday, February 5 | 4:00 PM - 6:30 PM
Colorado Convention Center
Following the Keynote, join us as we open the 2020 ProGreen EXPO with networking, beer, wine and snacks! Bars and food will be located throughout the EXPO.
---
Thursday Events
Women in the Green Industry Lunch
Thursday, February 6 | 12:00 - 1:00 PM
Colorado Convention Center
Network with and learn from some of the industry's leading women, while discussing new ideas.
Pre-registration required. Includes lunch. Activity can be added during the registration process.
EXPO Floor Competition: Potting Challenge
Come join in this fast-paced competition as dueling gardening experts show off their design skills in the creation of beautiful and practical containers. Judges will look for creativity, aesthetics and theme.
Sign up today to claim your spot! Maximum of ten (10) contestants per qualifying round. Top two contestants from each round will move onto the finals. Some walk-in contestants may be included, based on availability, so get to the Demo Area early for each of the qualifying rounds. Competition supplies provided.
QUALIFYING ROUNDS
Thursday from 10:15 - 10:45 AM
Thursday from 12:15 - 12:45 PM
Thursday from 2:15 - 2:45 PM
FINALS
Friday at 10:30 AM
There is no charge to participate, but SPACE IS LIMITED. Reserve your spot in the Qualifying Rounds during the registration process.
CNGA Industry Celebration and Happy Hour
Thursday, February 6 | 4:30 PM - 6:30 PM
Rhein Haus Denver, 1415 Market Street
This outstanding networking opportunity brings together friends, experts, and industry contacts.
Pre-registration and additional fee required. Cancellation refunds will not be issued after January 31. Activity can be added during the ProGreen registration process, or visit coloradonga.org and click on the events tab, or email info@coloradonga.org.
ALCC Member Reception
Thursday, February 6 | 4:30 PM - 6:30 PM
Earl's Kitchen and Bar, 1600 Glenarm Pl #140
Join fellow ALCC members for a drink, light bites, and some networking after spending the day at ProGreen. This event is free to attend - just show your ProGreen badge at the door! See ALCC events calendar for details.